Bio
Jim Mains was born and raised in Vancouver, Washington. Jim is Partner and Director of Strategy and Campaigns in High Five Media, he is the owner of mainDISTINCTION (a polling and data firm). Jim is the Executive Assistant for the Ed Lynch Estate and Vice President of Identity Clark County.
Jim has successfully managed over 30 local and statewide political campaigns.
Jim is an author, speaker and business coach as well as a consultant for local non-profits. Jim enjoys guiding people in the right direction in his life coaching and business branding seminars.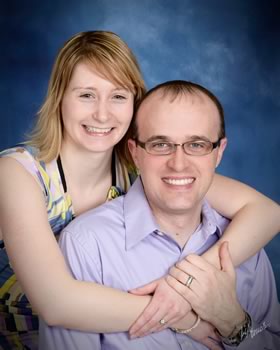 Jim and his wife Ceci have been married for nine years and live in the Northwest neighborhood. Jim is the President of his neighborhood association (NW Neighborhood). Together Jim and Ceci volunteer with Neighbors On Watch.
Jim is involved in local community activities; he is the Past President of the Vancouver Farmers Market, current President of the Vancouver Farmers Market Foundation, on the board of Project Transformation and Friends of the Elder Justice Center.
Jim is a past board member with CVAB (a statewide mental health and addiction recovery organization), Leadership Clark County and Navigation Point.
Jim was recognized in 2013 as a Clark County Accomplished and Under 40 from the Vancouver Business Journal and in September 2013 he raised over $28,000 for the Fort Vancouver Trust during Dancing with the Local Stars.
High Five Media received a Best In Business Award from the Vancouver Business Journal in 2015 and 2017.
Jim is currently speaking at local community groups on topics that range for Public Speaking, Fundraising Tips and Trick and "What Ed Taught Me" reflecting on his years working with Ed Lynch, community Philanthropist. For details to book Jim for a speaking event email [hidden email].
"Jim is a very effective facilitator and mediator. He uses his sharp intelligence, modesty, and good humor to defuse difficult situations"
– Madeleine Dulemba